The Week of your Dreams on the Beaches of Zanzibar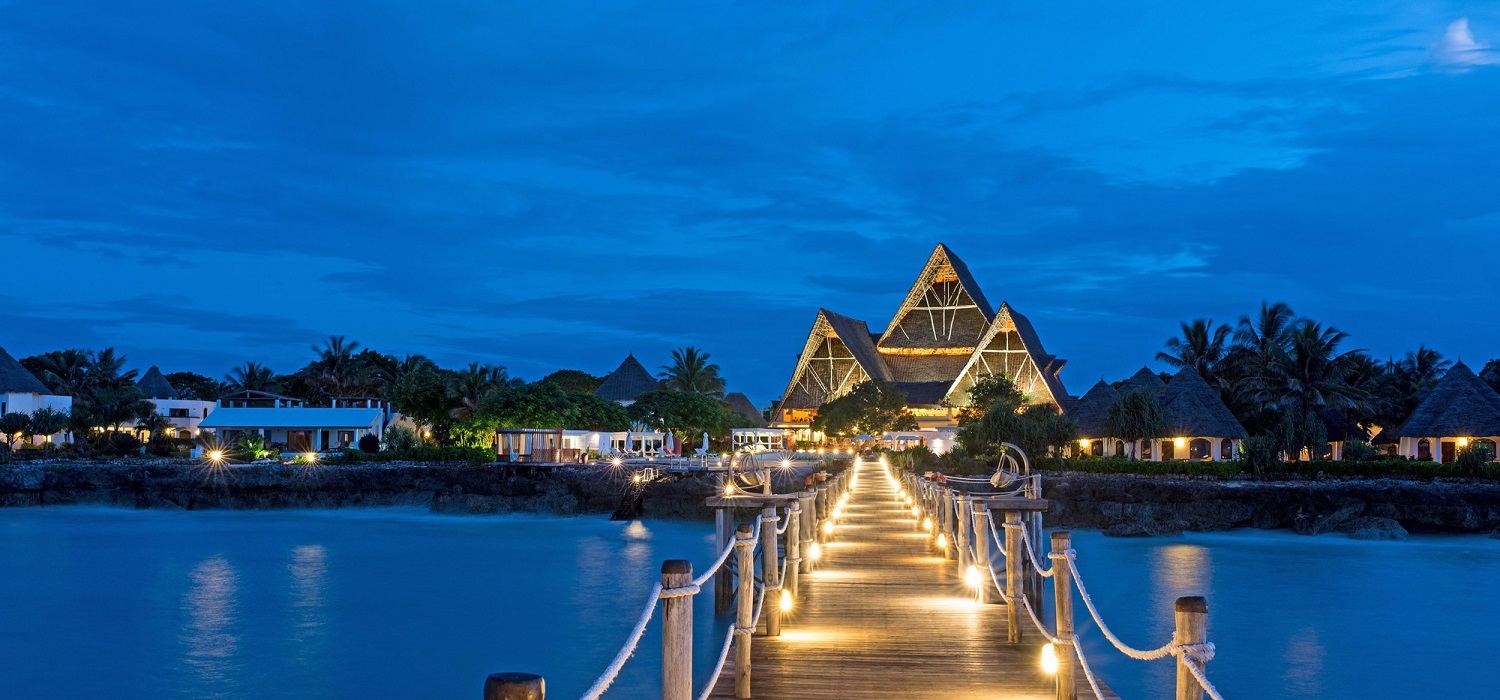 The Week of your Dreams on the Beaches of Zanzibar
ZANZIBAR, AFRICA
This is a week of pristine beaches, thatched-roof cabanas, and barefoot inspired design that will leave you feeling refreshed no matter how long its been since your last vacation.
from $2,995 pp 8 Days/7 Nights $374/Day
THE WEEK OF YOUR DREAMS ON THE BEACHES OF ZANZIBAR
ZANZIBAR, AFRICA
This is a week of pristine beaches, thatched-roof cabanas, and barefoot inspired design that will have you feeling refreshed no matter how long its been since your last vacation.
Did you know that Africa extends well beyond the shores of Tanzania? We're talking about a place called Zanzibar, where turquoise and temperate waters and lush green forests meet for the ultimate beachy retreat. Based on our own travels, we've compiled the best way to experience the history, wildlife, and flavors of this tropical locale into the week of your dreams.
This fully customizable trip can be built to suit the needs of you and your traveling companions. The following trip outline is a suggestion of what we think might fit the bill for travelers of all kinds, but if you are seeking more active adventure or something with more culture and food focus, simply let us know! Please keep in mind that the trip cost reflects the accommodations and transfers only.
SNORKEL MNEMBA ISLAND AND MEET THE TURTLES
ESSQUE ZALU
The trip begins at Essque Zalu, a sensational destination nestled in a natural cove on the Indian Ocean. Upon arriving you will be greeted by an impressive triple a-frame thatched-roof. Inside, contemporary design meets white-washed walls to create the perfect sense of place for your next three nights.
Your first day will be spent at leisure enjoying the property and all it has to offer. Perhaps you'll indulge in a spa treatment, experience a Maasai cultural ritual, or simply kick back by the pool. The next day, take a snorkel trip to Mnemba Island. Just off the northeast coast of Zanzibar, this is a truly tropical place where colorful fish and sea life abounds for both snorkelers and divers.
On the final day based out of Essque Zalu, you'll visit the Mnarani Marine Turtle Conservation Pond. This community based NGO was established in 1993 as an effort to conserve the population of sea turtles native to Zanzibar. That afternoon, spice up your tastebuds with a Swahili cooking class and glass of crisp white wine to wash it all down.
TASTE THE FLAVORS OF OLD STONE TOWN
ZANZIBAR PALACE HOTEL
On the fourth morning, you'll transfer to Zanzibar Palace Hotel. Located in Stone Town, or Mji Mkongwe which is Swahili for "old town," this is a city with a rich past. In the 19th century it was a flourishing center of the spice trade, and this is how you'll get introduced to the area! Take a privately guided spice tour to experience the local sights, tastes, and smells. That afternoon, explore the city itself and learn about the history of the region before settling into Zanzibar Palace Hotel for the next two nights.
The next day you are free to explore at your own will, or if you have been enjoying the local tours, embark on a half-day Prison Island adventure. Also called Changuu Island, this is a little slice of paradise in the Indian Ocean. Watch giant tortoises meander about the interior of the island as you walk through its jungle and see resident fish swim by as you snorkel around the shores before returning back to your base camp for a final evening.
SAIL THE SEAS AT THE ROMANTIC OUTPOST OF XANADU
XANADU
With six villas tucked into a tropical garden just out of reach of the gentle waves of the Indian Ocean, Xanadu is perfect for honeymooners and families looking for a private piece of African paradise. This is where you will spend the last three nights of your Zanzibar beach adventure. The ethos of the Xanadu team is to celebrate life, and that's exactly what you'll be doing during your stay. Sip hand-picked wines from around the world, taste exceptional cuisine prepared by the resident chef, and pretend you're in a fairytale while dipping in the picturesque pool.
The sixth day of your trip will be spent transferring to Xanadu and relaxing. Then on the seventh, head for the Blue Lagoon for a snorkeling safari. That evening you will embark on a night sunset cruise on a traditional dhow. Always a fan-favorite, this experience is truly a gorgeous way to see Chwaka Bay. You will be treated to delicious fare and sundowners while aboard to set the perfect scene.
The last day is, for most, the highlight of the entire week. You'll be heading off for Kizimkazi to swim with wild dolphins. Even with a local guide you aren't guaranteed to see these miraculous creatures, but chances are high that you'll get near enough to have at least a glance to finish off the ultimate trip to Zanzibar!
Snorkel Mnemba Island by day and kick back at the thatch-roofed Essque Zalu by night

Meet the locals at the Mnarani Marine Turtle Conservation Pond

Take a Swahili cooking class or enjoy learning about Maasai culture
Take a privately guided spice tour in historic Stone Town

Walk and snorkel around Prison Island, where giant tortoises roam

Cruise the seas on a traditional dhow boat at Xanadu

Swim with wild dolphins in the Indian Ocean
MAKE AN INQUIRY
The Week of your Dreams on the Beaches of Zanzibar
Once you submit your form, we'll get back to you with ideas, questions, options and logistical insight to begin planning the trip of your dreams. It's as simple as that.